Bessemer, Alabama Amazon Workers Fight to Win Union
Between Feb 8, and March 29, approximately 6,000 Amazon warehouse workers in Bessemer, Alabama will begin voting by mail on whether to be represented by the Retail, Wholesale Department Store Workers Union (RWDSU).
These predominantly Black workers who have in recent months formed the BAmazon Workers Union, are on the cusp of launching a history-changing workers organization against one of the biggest and most powerful transnational corporations in the world, and its super rich union busting owner, Jeff Bezos. In addition, these workers are standing up to the racist, anti-union laws that suppress labor across the South.
Solidarity from every corner of the labor and progressive movements is needed now to show the workers in Bessemer that they are not alone, that all eyes are on the historic struggle that they are leading. This is especially needed as Amazon ramps up their union-busting tactics.
A Workers Guide to Meatpacking | Una guía para trabajadores sobre la industria de productos cárnicos
Bilingual English-Spanish!
A new booklet from the Southern Workers Assembly
⇒ Learn the facts and the fights across 16 southern states
⇒ Get the answers to ten basic questions about meat work in COVID time
¡Bilingüe español-inglés!
Un nuevo folleto de la Asamblea de Trabajadores del Sur
⇒ Los hechos y las peleas en 16 estados del sur
⇒ Las respuestas a diez preguntas básicas sobre el trabajo de la carne en el tiempo de COVID
In 2014, four members of FLOC courageously spoke out against issues at Burch Farms in Faison North Carolina, exposing violations that many of their coworkers were too afraid to speak about. They...
read more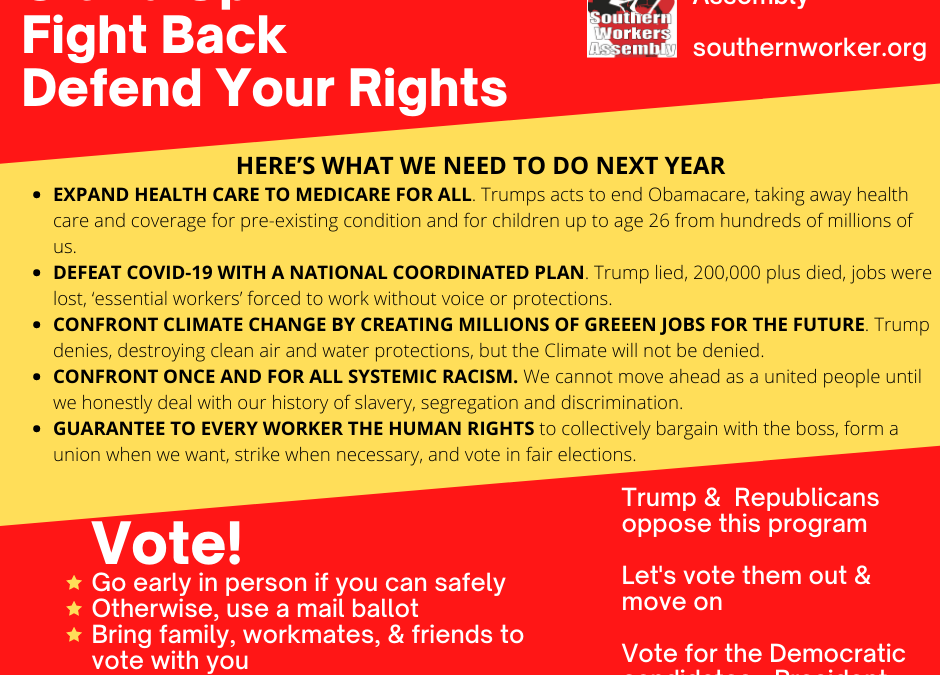 STAND UP - FIGHT BACK - STAND UP FOR YOUR RIGHTS VOTE GO EARLY IN PERSON IF YOU SAFELY CAN OTHERWISE USE A MAIL BALLOT BRING FAMILY, WORKMATES AND FRIENDS TO VOTE WITH YOU DEMAND YOUR RIGHT TO VOTE...
read more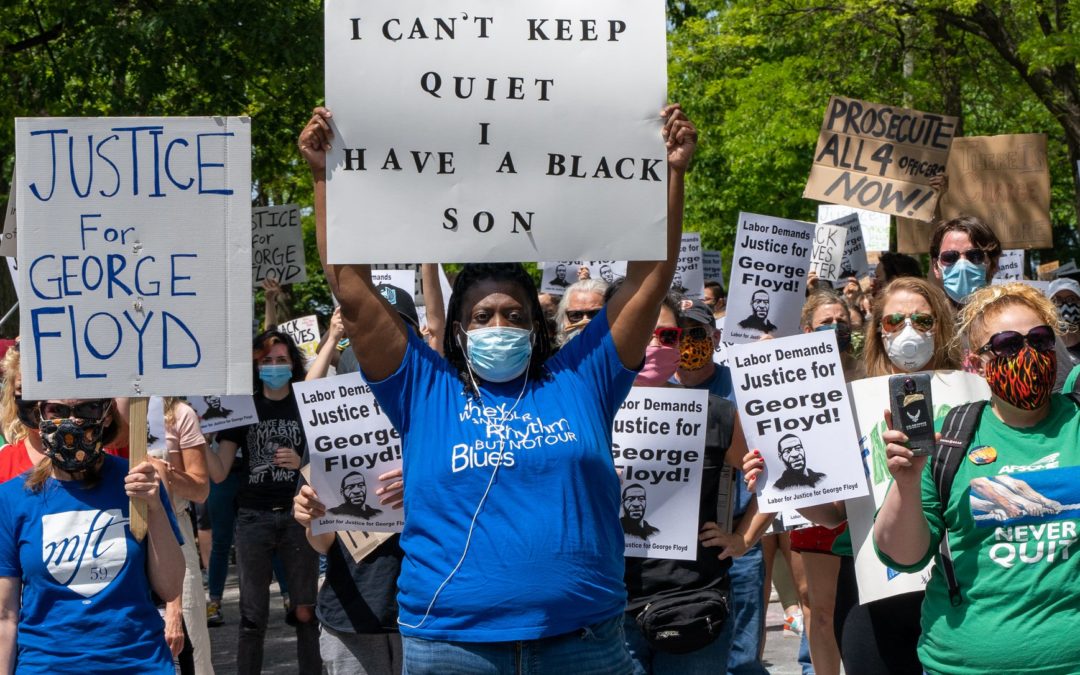 Southern Workers Assembly Statement Link the fight for workplace safety with the fight against police brutality Workers in the US are currently facing two tragic pandemics. The first is the plight...
read more
En abril 28, en el día Memorial de los Trabajadores - un día que el movimiento laboral conmemora a los trabajadores que han muerto en el trabajo y mientras los Estados Unidos tiene más de 61,000...
read more
Southern Workers Assembly Statement On April 28, Workers Memorial Day — a day the labor movement commemorates workers who have died on the job — and while the U.S. tops a staggering 61,000 deaths...
read more