Build Worker Power in the South - Join the Southern Workers Assembly
The Southern Workers Assembly (SWA) is a network of local unions, worker organizations, and organizing committees, committed to building rank-and-file democratic social movement unionism in the South. Learn more >>>
Safe Jobs Save Lives Campaign
Workers across the US South are on the move demanding workplace safety amidst the global COVID-19 pandemic. Southern workers also need a strategy and self-organization to secure any gains they make through collective action. Learn more >>>
Southern Workers Fight for Medicare for All
The Southern Workers Assembly is building a workers-led, Southern movement for Medicare for All. Learn more >>>
A Workers Guide to Meatpacking / Una guía para trabajadores sobre la industria de productos cárnicos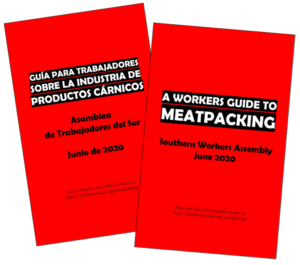 Bilingual English-Spanish!
A new booklet from the Southern Workers Assembly
¡Bilingüe español-inglés!
Un nuevo folleto de la Asamblea de Trabajadores del Sur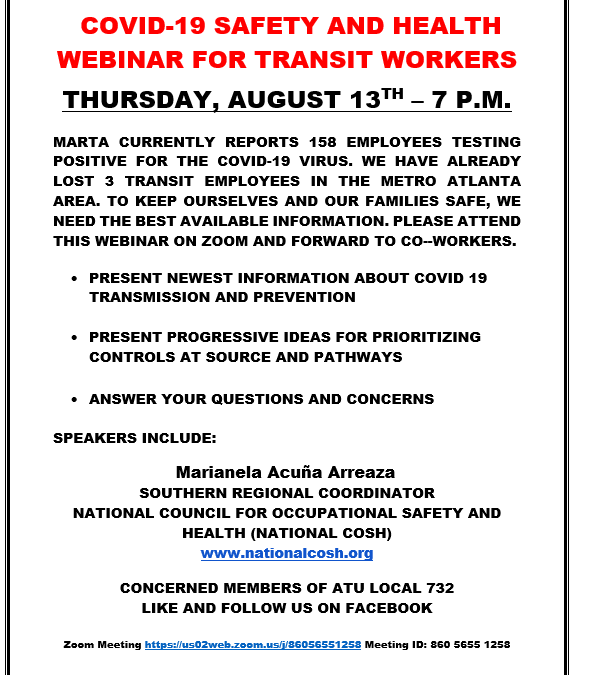 Upcoming health and safety webinar for transit workers, convened by our friends from the National Council for Occupational Safety and Health (NCOSH)
read more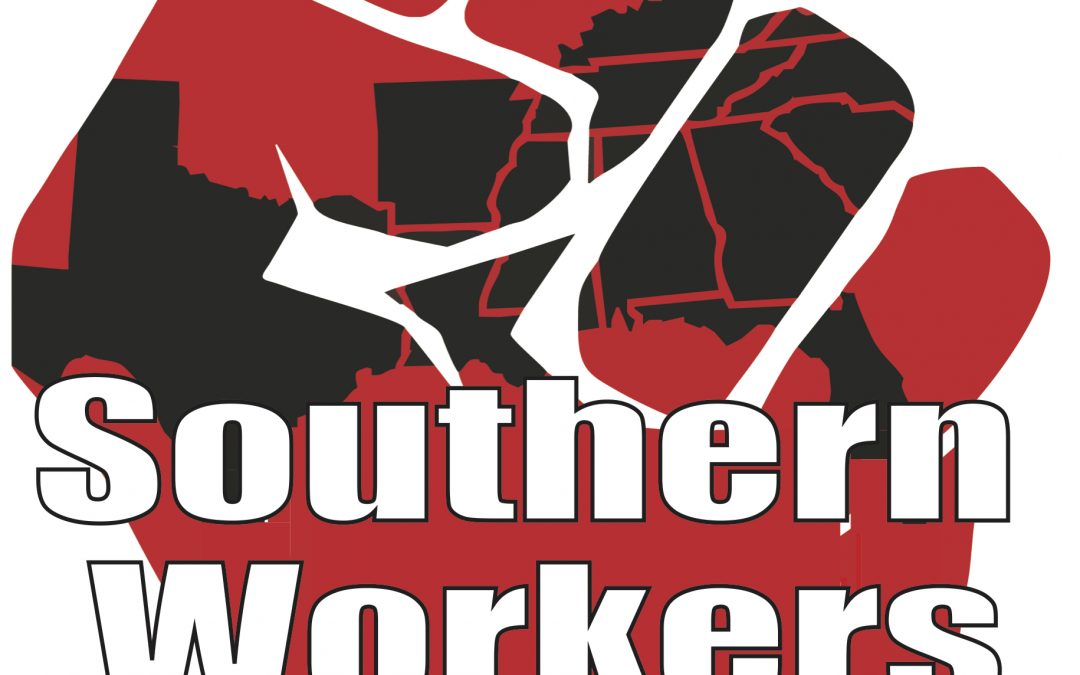 Join Pro-Democracy Allies in Your State to Demand that: ⇒  EVERY VOTE COUNTS⇒  COUNT EVERY VOTE Rallies planned from Nov. 4 until the election is completed fairly Join Rallies at:...
read more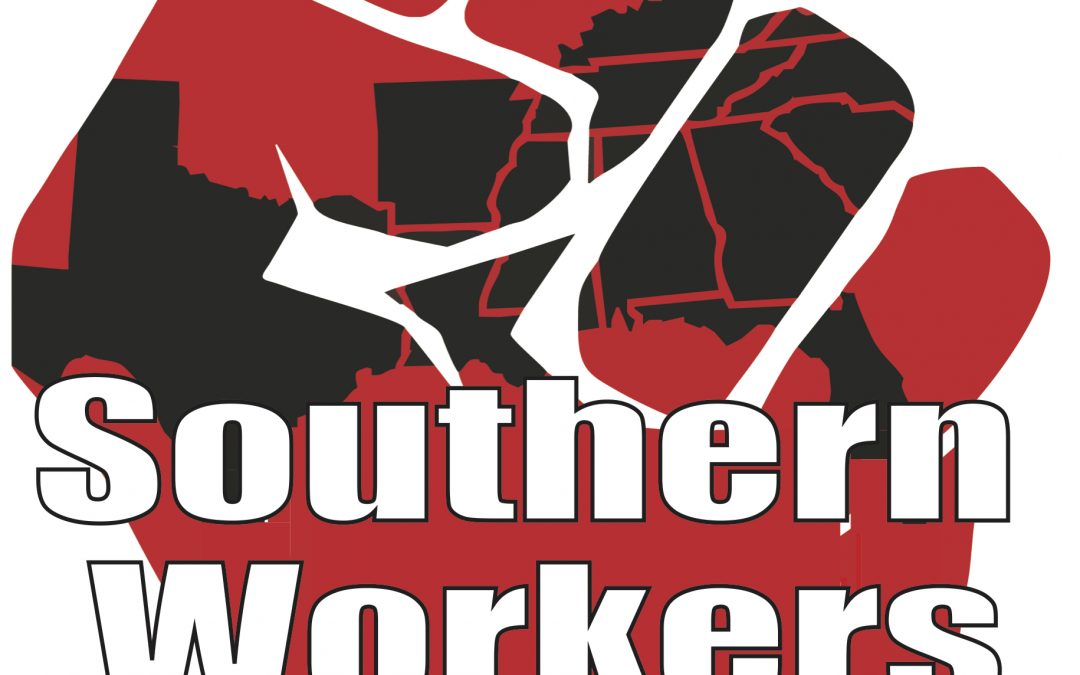 The 2020 presidential election is underway – voting has started. Why are we making the call to defend democracy? The Trump-Republicans are stealing the election – suppressing the vote, making it...
read more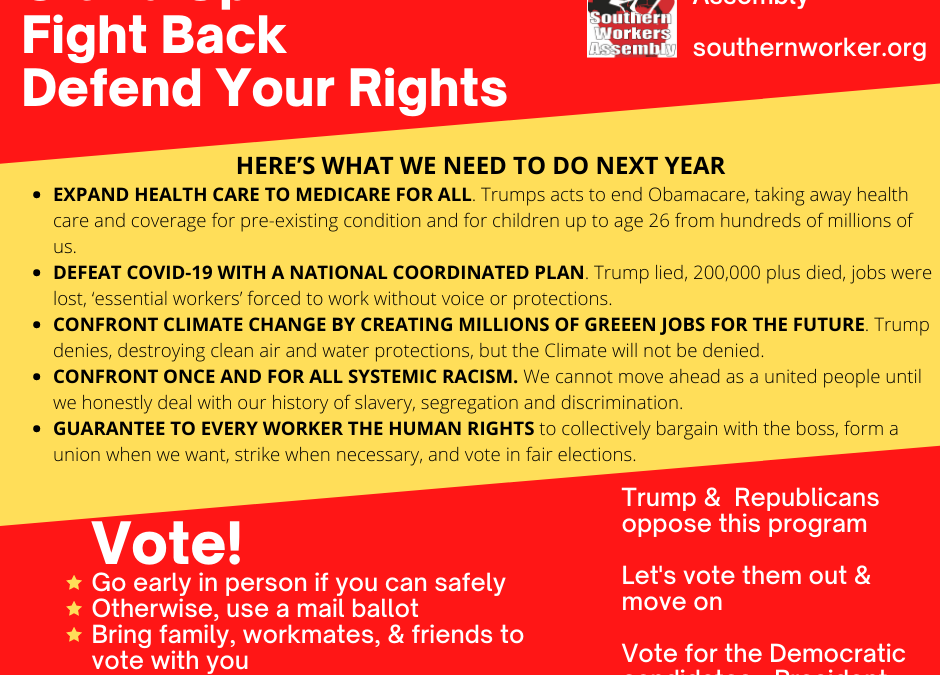 STAND UP - FIGHT BACK - STAND UP FOR YOUR RIGHTS VOTE GO EARLY IN PERSON IF YOU SAFELY CAN OTHERWISE USE A MAIL BALLOT BRING FAMILY, WORKMATES AND FRIENDS TO VOTE WITH YOU DEMAND YOUR RIGHT TO VOTE...
read more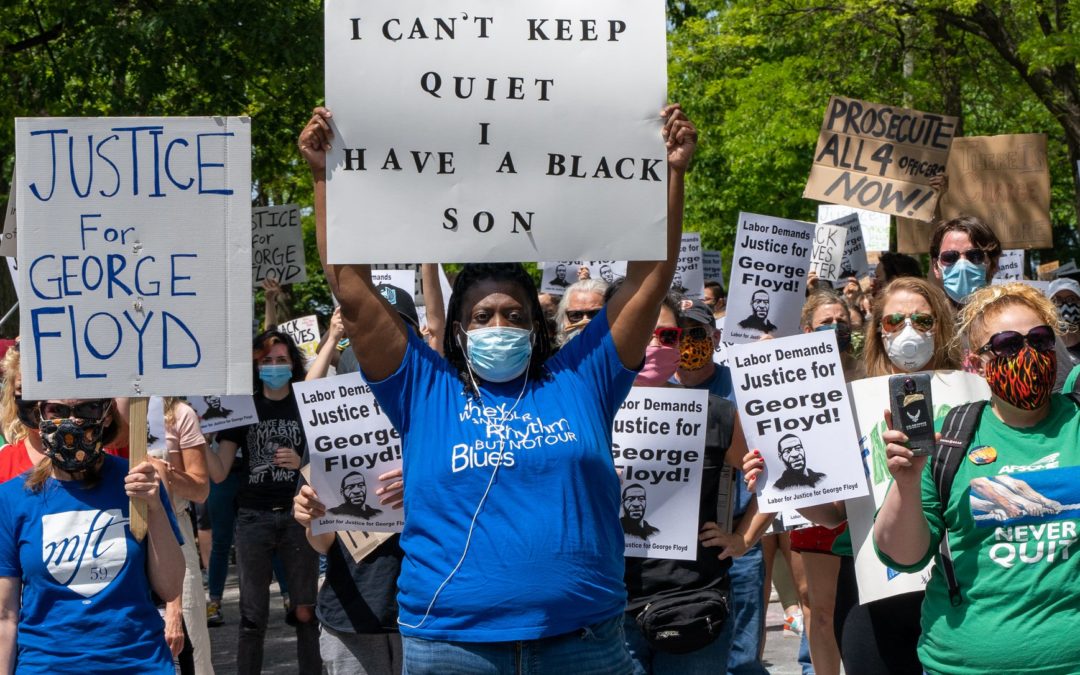 Southern Workers Assembly Statement Link the fight for workplace safety with the fight against police brutality Workers in the US are currently facing two tragic pandemics. The first is the plight...
read more